Here at Ice Moon Prison we are conscious of how much energy our facility uses, hence we are early adopters when it comes to LED technology.  Sometimes too early.  A couple of years ago Limitless LED released these inexpensive warm/cool white bulbs in the familiar B22 form factor.  They ended up being relegated to the guest sleeping quarters because their light was too directional and they left parts of the room too poorly lit. We reluctantly went back to incandescent bulbs.
Then the bayonet pin on a bulb broke, rendering the bulb unsafe to use.  There was only one thing for it.  Teardown porn.
The translucent plastic cap came off with a bit of twisting, revealing the low-voltage board with its array of twelve cool and twelve warm white LEDs.  It's easy to see why the light is so directional. The RF antenna pokes up and across the daughterboard.  The entire backplane of the board is metal, screwed onto the large aluminium heatsink.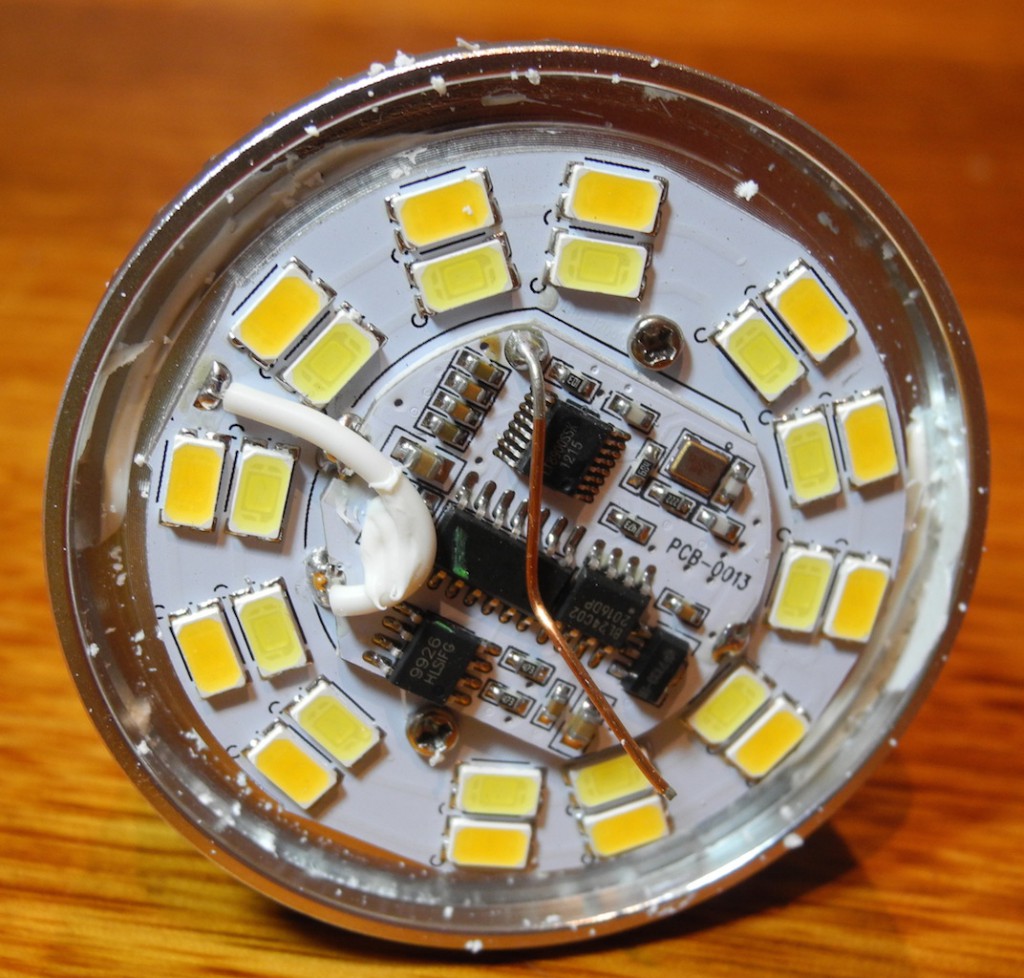 The high-voltage board is tucked into the neck of the heatsink.  It looks reasonably uninteresting.